Thyng for iOS and Android is here! Thyng is an easy to use Augmented Reality authoring app that brings the world around you to life by allowing you to create your own Augmented Reality experiences on any surface! The Thyng Augmented Reality app now includes the power of ARKit and ARCore, so you can easily build your own Augmented Reality worlds and watch them take shape around you by adding 3D Objects, adding your own photos, and even adding your own videos. You can walk around your worlds and experience them in real space, seeing your own photos and videos like you never have before! It's a mind blowing Augmented Reality experience that you've got to see to believe!
Add Objects.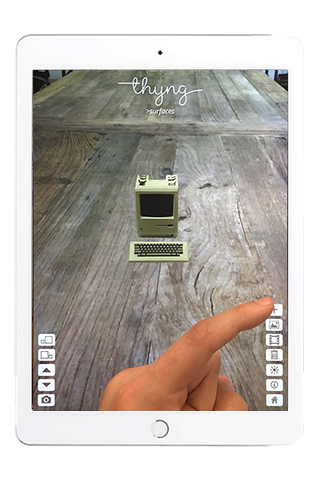 Add Photos.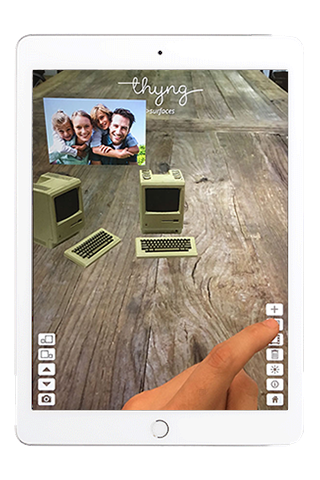 Add Videos.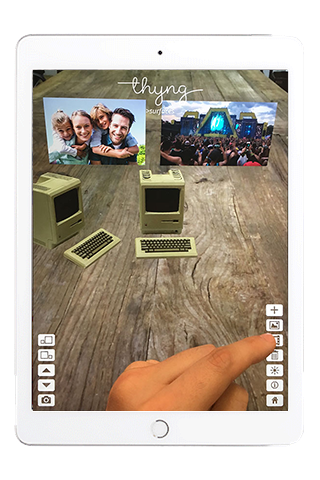 Thyng 4.5 with the Thyng Store for iOS and Android is Here!
Check out this amazing demo video with incredible new experiences from the Thyng Store
Thyng 4.5 with the Thyng Store for iOS and Android includes the power of ARKit and ARCore, and has an amazing set of AR features, including support for full 3D animations, transparent photos and videos that provide fantastic effects, the ability to create a Thyng account and login to access your own "MyThyngs", the ability for businesses to create their own Thyng Channels for publishing and distributing their products to be experienced in AR Worlds, and interactive AR objects that can launch web pages when double tapped, including social media pages and ecommerce pages! Read more about the Thyng Store. All of these great new features are available now by downloading Thyng 4.5 from the Apple App Store and Google Play Store!
USC Football Schedule Poster Activation
Thyng can work with your brand to create amazing AR experiences. With our unique combination of Surface-based and Target-based AR, we can develop incredible concepts for any market. We can also package our technology into private label solutions. Contact us for additional information.
Thyng Introduces a New Way to do AR – Called Thyng>surfaces
Watch these amazing videos of Thyng>surfaces.
Thyng Introduces a whole new way to create and experience Augmented Reality on any surface – we call it Thyng>surfaces, it's powered by ARKit, and it's truly amazing. Add 3D objects along with your own photos and videos to create amazing AR worlds that come to life in the space around you before your very eyes. Watch these videos to see some incredible examples!
Add Fun New Objects with Thyng Every Day
Add these latest objects to the world around you in AR!
Download the Thyng 4.5 app to see the latest fun new objects being added every day that you can put into the world around you! Create worlds right next to you with people, products, characters, animals, plants, cars, photos, videos, and even money! Here are some of the new fun items that we've just added to the app – get ready to see them right next to you!
Candy
M&M's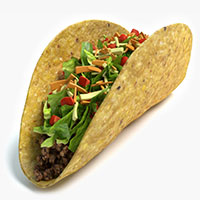 Taco
Atari
Robo K9
Panda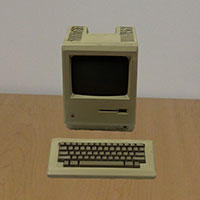 Mac 128K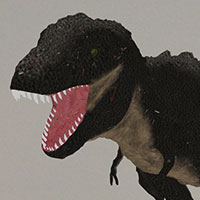 T-Rex
Lion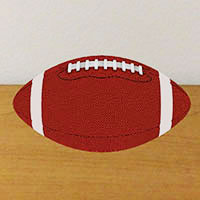 Football