Thyng 4.0 with ARKit is here! Thyng 4.0 is an easy to use Augmented Reality authoring app that brings the world around you to life by allowing you to create your own Augmented Reality experiences on any surface! The Thyng Augmented Reality app now includes the power of ARKit, so you can easily build your own Augmented Reality worlds and watch them take shape around you by adding 3D Objects, adding your own photos, and even adding your own videos. You can walk around your worlds and experience them in real space, seeing your own photos and videos like you never have before! It's a mind blowing Augmented Reality experience that you've got to see to believe!
Add Objects.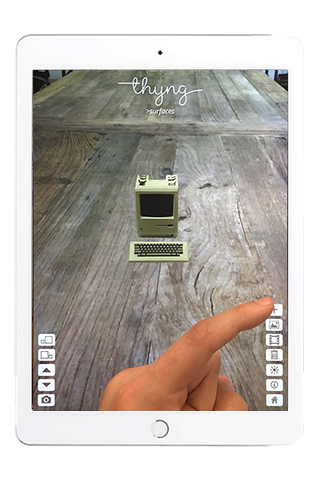 Add Photos.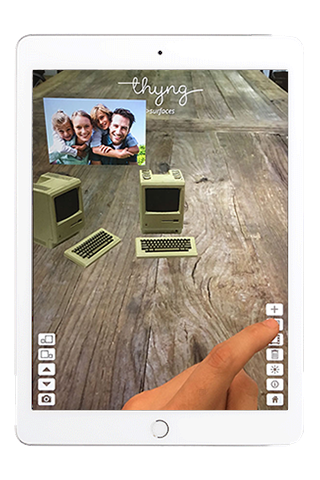 Add Videos.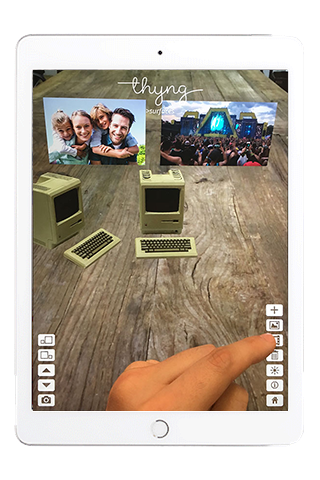 Thyng 4.0 Introduces a New Way to do AR – Called Thyng>surfaces
Watch these amazing videos of Thyng>surfaces.
Thyng 4.0 Introduces a whole new way to create and experience Augmented Reality on any surface – we call it Thyng>surfaces, it's powered by ARKit, and it's truly amazing. Add 3D objects along with your own photos and videos to create amazing AR worlds that come to life in the space around you before your very eyes. Watch these cool videos to see some incredible examples!
Add Fun New Objects with Thyng 4.0 Every Day
Add these latest objects to the world around you in AR!
Download the Thyng 4.0 app to see the latest fun new objects being added every day that you can put into the world around you! Create worlds right next to you with people, products, characters, animals, plants, cars, photos, videos, and even money! Here are some of the new fun items that we've just added to the app – get ready to see them right next to you!
Candy
M&M's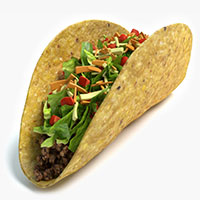 Taco
Atari
Robo K9
Panda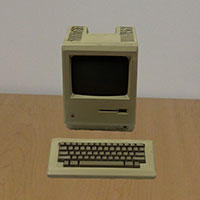 Mac 128K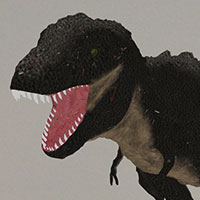 T-Rex
Lion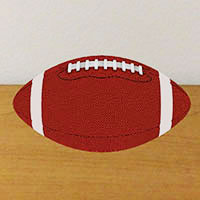 Football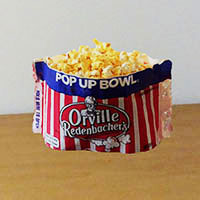 Popcorn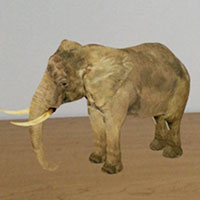 Elephant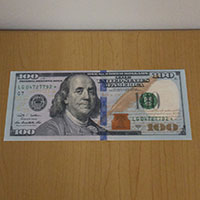 $100 Bill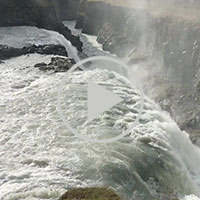 Waterfall Video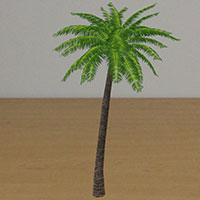 Palm Tree
Thyng 4.0 is the First AR app to Support Both Surface AR and Target AR
With Thyng>surfaces and Thyng>targets, you can bring any Surface or Product to Life.
Thyng 4.0 is unique in its support for both surface-based AR and target-based AR. Surface-based AR allows virtual items like photos, videos, and 3D objects to be placed onto any surface in the real world, like a table, a counter top, or a floor. Target-based AR provides the ability to scan a specific product, logo, or image to trigger a Thyng Augmented Reality experience overlaid onto the real-world item. For example, a cereal box can be scanned, resulting in a "Buy Now" button being displayed that allows a consumer to actually purchase the product.
Thyng>targets Bring Any Product, Logo, or Image to Life
Simply Point, Scan and Watch!
Thyng>targets bring the world around you to life by activating any product, logo, or image to display an amazing Augmented Reality experience. Simply view any activated product through your phone or tablet and instantly watch it come to life, displaying an interactive AR experience directly on the product itself.
Point.
Scan.
Watch.
Whether you're a Fortune 500 company or a start-up, we have a solution for you!
Thyng Partner Projects
Work with us.
Thyng can work with your brand to create amazing AR experiences. With our unique combination of Surface-based and Target-based AR, we can develop incredible concepts for any market. We can also package our technology into private label solutions. Contact us for additional information.
Download and Bring AnyTHYNG to Life!
Point Your Phone at the Images Below and Watch them Come to Life! 
Governor Pat Quinn's Official Portrait
Rice Krispies
Graham Crackers
Michigan Ave Mag – Art of the City
Freakonomics
1871
Dollar
Harley Davidson